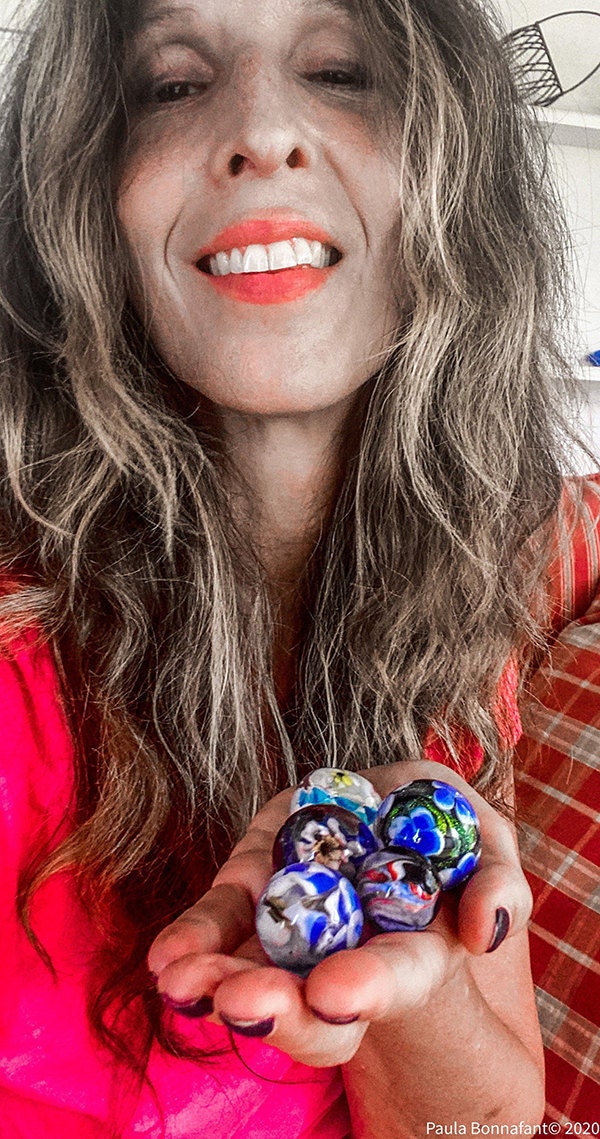 My story started in the tiny town of Hampton, Connecticut where I spent the first 10 years of my life. With a population of about 1000 and more farm animals than people, creative outlets were a must. I developed a love for nature & art. 
Fast forward ten years and I found myself living in NYC, working for major fashion brands. I sketched, designed and created textiles, apparel & accessories for the next 20 years. My specialization in fashion was embellished handbags. Some of my designs can be found here.
Eventually times & circumstances changed, I relocated to florida and left the fashion industry behind. My love of nature & art remained.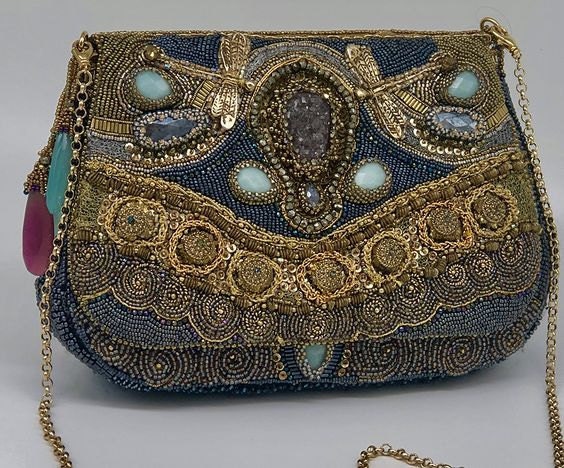 One of my handmade bags. 
I decided to learn to hand make embellished bags and eventually started making the beads as well. Glass bead making introduced me to marble making... and here we are today!